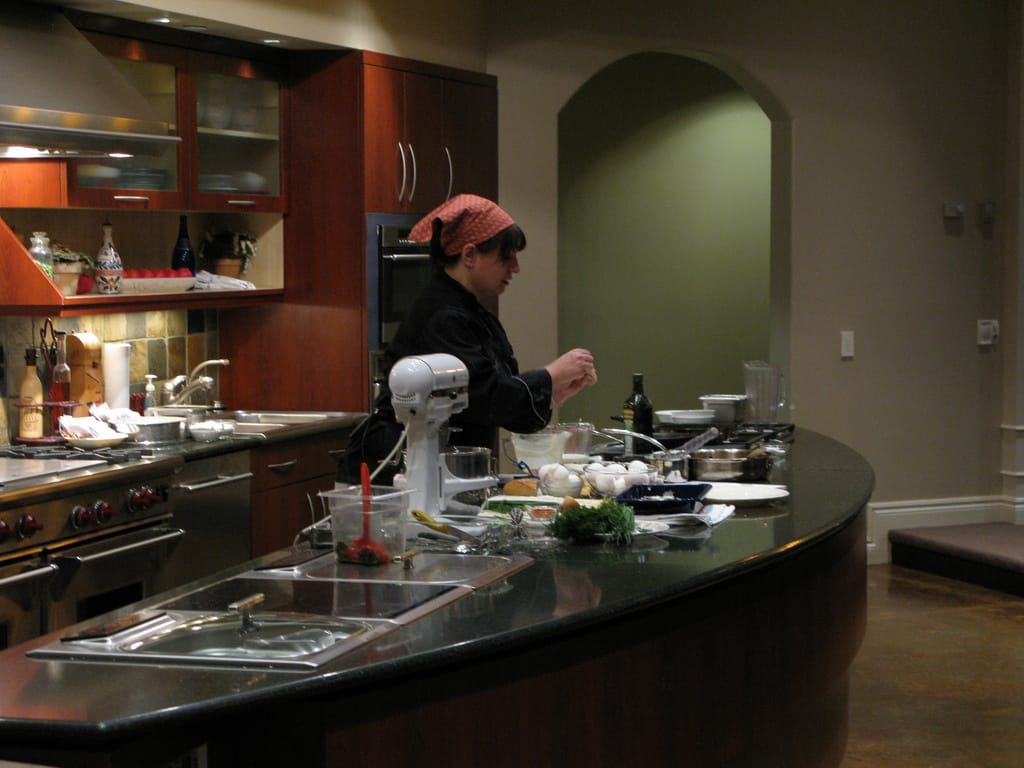 CHEF VARY IS VARINIA CAPPELLETTI
In 1986 She moves in Florence began the University of Florence studying "Archeology and the evolution of food" and received master's degree.
The second master dregee was received at University of Siena ( graduation thesis in "Analisi and developement of Local food product, from ancient roman time till today").
Finally in 2000 her passions of the culinary arts arrived also for the public. Opens the "Laboratory of Culinary Art" a catering and personal chef service with the goal of the reconstruction of the ancient recipes.
But the creativity and passion to get the upper hand and in 2005 with her husband Edoardo Cecotto opened the first Gourmet B&B in Florence "Giglio Bianco B&B".
She wrote with Edoardo 2 cookbooks "Tiramisu Amore Mio" and "From My Florentine Kitchen". More abought the Tiramisu is collected at tiramisuamoremio.com