Private Dinner in Florence
Italian vegetarian dinner

Vegetarians travelers no more problems!
…With your personal chef specialized in italian meals for vegetarians, you'll can enjoy the best of italian food!
unleash your taste buds!…and enjoy fresh pasta, risotto, lasagne, meat in every way and why not… the last touch a amazing tiramisu!
You're sad because your "foodies trip" was empty of delicacies? Don't worry …your special dinner wait you!
The Italian traditional recipes are made up 45% from vegetarian food …. so do not delay, do not think that you'll lose the authenticity …
Socialize with other guests around the cozy table at chef's home!
Relaxing in front of dish of pasta!
…no more "no thanks" for the succulent breschetta …
Try with trust to indulge your palate…
you're in Italy! …
at your chef's home!
Welcome
Try with trust to indulge your palate…
you're in Italy! …
at your chef's home!
Welcome
Unleashing the Florentine Carnivore's Paradise!
Are you a Meat Lover? Get ready to Consume! It's another time to benefit from a great experience of unique meat preparation, a roaring great time waiting for you all through this very unusual culinary experience. It's the "meaty" moment. We are ready to steak our reputation to this!
We always pride in our chef who had successfully added more savor to the preparation of different recipes of meat-focused dishes brought forth from traditional and contemporary cuisine. Every detail of our preparation features the best choice of local meat product from selected local farms.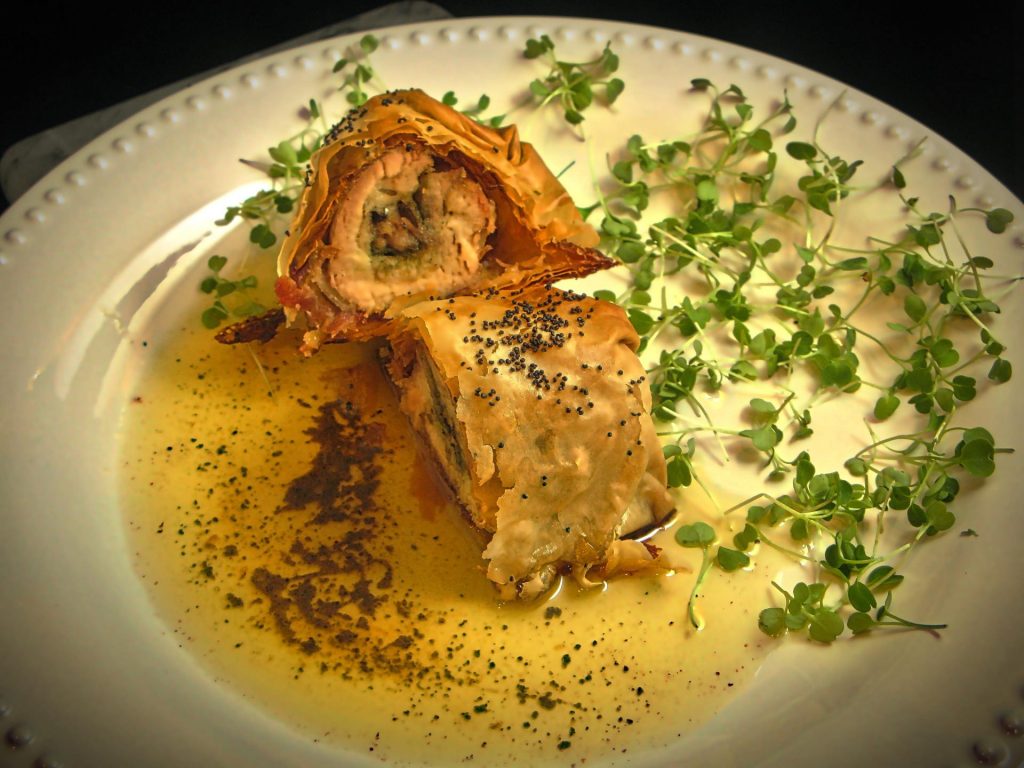 Truffles Welcome back!
The king of the table, the "gold" of the woods, the scent in all its excellence!
In Italy we can enjoy this delicacy almost all year round but it is the autumn and winter that give us this tuber at its best … or rather in its best flavor.
No need to convince anyone to linger a truffle dinner and if more the chef adds his personal touch to your traditional dishes bursting with flavor
Guests can enjoy meat dishes, risotto or even vegetables which, thanks to the magic touch of this "joy of nature" will turn into something memorable …
Glide over fresh burrata with truffles or mild vinegar marinated black truffle …. a perfect chicken farm made even tastier by fresh truffle shavings …
If in the end you want to add a touch of madness taste the famous tiramisu and chocolate truffles invented by your chef to give a final of excellence!
Chocolate dinner…the best!
Protagonist cocoa in all its flavors …!
When you think cocoa thing awakens in your mouth? tarts, desserts, ice cream … but as usual, particularly Tuscan way, cocoa is a widely used ingredient for savory preparations …
Indulge in its soft sensuality when it is approached to the meat or fowl ….
The dough becomes sublime and its warm and enveloping color will awaken in your taste buds, ancient ancestral flavors and fragrances.
Your chef will take you into the world, little known but of great tradition, the cacao in Italian recipes …
Millet fillet accompanied by a sublime cocoa sauce and Chianti … or exotic quail with a few flakes of truffle scented cocoa … Ravioli whose silky brown paste contains soft mascarpone and Parmesan

From my Florentine Kitchen Family Style Dinner

Feeling like part of the family is not easy in a city that offers lots of experiences. Here at My Florentine Kitchen love to make you part of us and not be just a number at a table.
The words to describe an authentic dinner of Italian culinary tradition would be too few!
The best dishes chosen by the chef and cooked in a masterly way
Not only the classic pasta but "sheets" handmade made with the best flours, creamy risottos, meats and roasts …. handmade seasonal vegetables and homemade ice cream!
The taste buds are ready?
well you do not have to do is book your dinner!
Gluten Free Italian Dinner in Florence
Gluten-Free Dinner
Enjoy a Dinner with your Best and Favorite ITALIAN DISHES that are completely GLUTEN FREE!
For Great Gluten-free travelers who desire to experience the best taste of Italian cuisine typically prepared by a Chef whose specialization is in the guests' meals with allergies and gluten sensitivities, we've got great delicacies for you, including
risotto, pasta, delicious tiramisu, lasagna, and many more.
No single worry and regret!

Tast a bite of renaissance flavor

Taste the culture of an Historical Florentine Dinner Feast!
Unusual, erudite, authentic, extremely rare…this will be the food that you'll go to eat!
The professional chef with archaeological Phd in evolution of food, gives you the oportunity to enjoy the experience a dinner with flavours and scents from Florence's ancient tables.
The Dinner menu is centred on the revival and recreation of old world dishes and you will get a taste of Renaissance history with a meal fit for the Medici family.
All organic ingredients include ancient grains and fragrant fresh herbs and all dishes are entirely prepared from scratch, from bread to dessert…Smell the spices that were traded by Renaissance merchants and feast on stuffed breads and pasta as history comes to life on your plate!