Chef Vary's Cooking School in Florence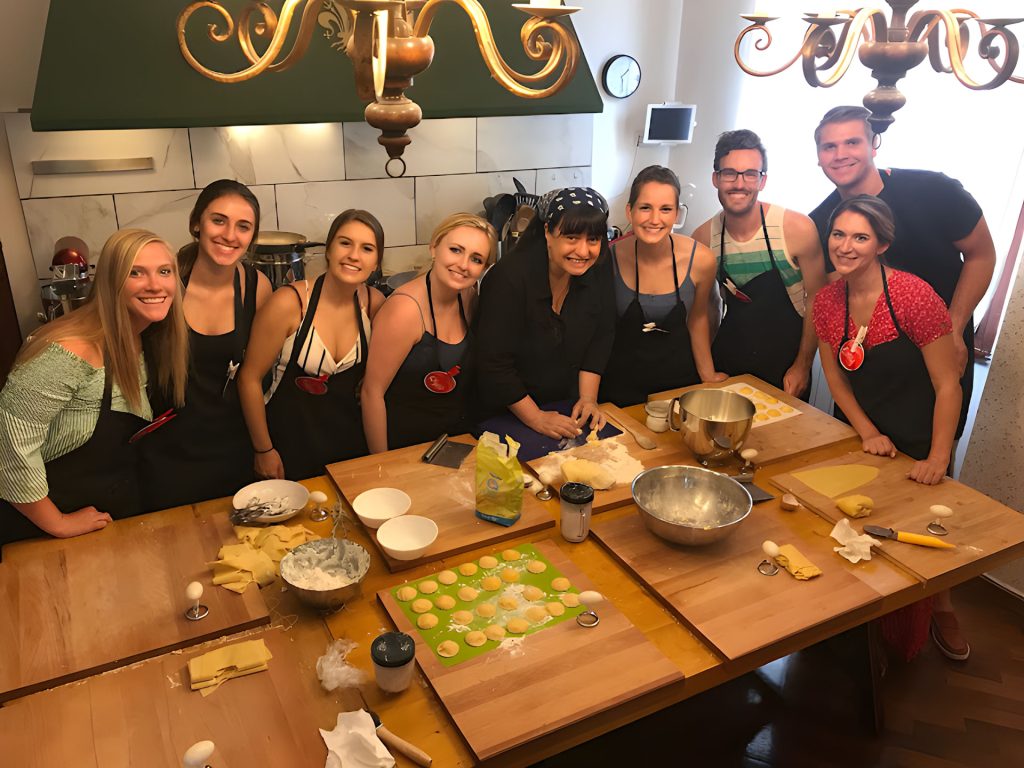 Nestled in the heart of the Oltrarno section of  Florence, at Via Romana 43r, between Palazzo Pitti and Boboli Gardens, Varinia's cooking school embodies a unique philosophy captured in its motto: "Learn, Eat, and Laugh". The essence of the school lies in fostering an environment where culinary enthusiasts can immerse themselves in the joy of cooking, savoring delectable creations, and sharing hearty laughter.
Varinia's approach is refreshing and realistic, as reflected in her guiding concept: "I cannot promise to transform you into a 'Chef,' but I can assure you that just after 2 hours, you'll be able to organize an amazing Italian dinner!" This down-to-earth pledge sets the tone for an experience that is not only educational but also enjoyable.
The cooking school is designed to be a haven for those eager to explore the art of Italian cuisine, with a special emphasis on the flavors of Tuscany. Participants are welcomed into a warm and inviting atmosphere where learning intertwines seamlessly with the pleasures of good food and camaraderie. Between sips of fine wine and the joyous backdrop of friendly conversations, attendees embark on a culinary journey, gaining practical skills and insights that extend beyond the confines of traditional cooking classes.
Varinia's commitment to making the experience both educational and entertaining is evident in every aspect of the school. It's not just about following recipes; it's about embracing the spirit of Italian cooking and infusing it with one's own personality. By the end of the session, participants don't just leave with newfound culinary knowledge; they depart with the confidence to orchestrate a remarkable Italian dinner, creating memories that linger far beyond the kitchen. Varinia's cooking school transcends the ordinary, offering an enriching blend of education, gastronomic delight, and the simple joy of sharing laughter around a well-prepared table.